WE PRODUCE, DISTRIBUTE & LICENSE MUSIC
WTM assists in the business and creative development of select musicians and projects. We're comprised of a small group of artists, music and film executives, producers and technology experts who bridge traditional artist promotion avenues with today's digital sharing and monetizing capabilities and tools.
PRODUCTION:
We work closely with a number of recording studios, session musicians, producers and event organizers.
DISTRIBUTION:
We have the ability to distribute media through our digital partner DMM.
LICENSING:
We work with a select group of licensing and film companies.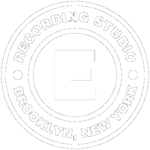 ---